Get More Seller Leads with Home Value Requests
Providing sellers with their home value is the easiest and most cost-effective way to generate new business!
The Home Value Leads Tool, promoted on your Facebook business page, allows sellers to request the current value of their home, and you'll immediately get their captured lead info sent to you via email.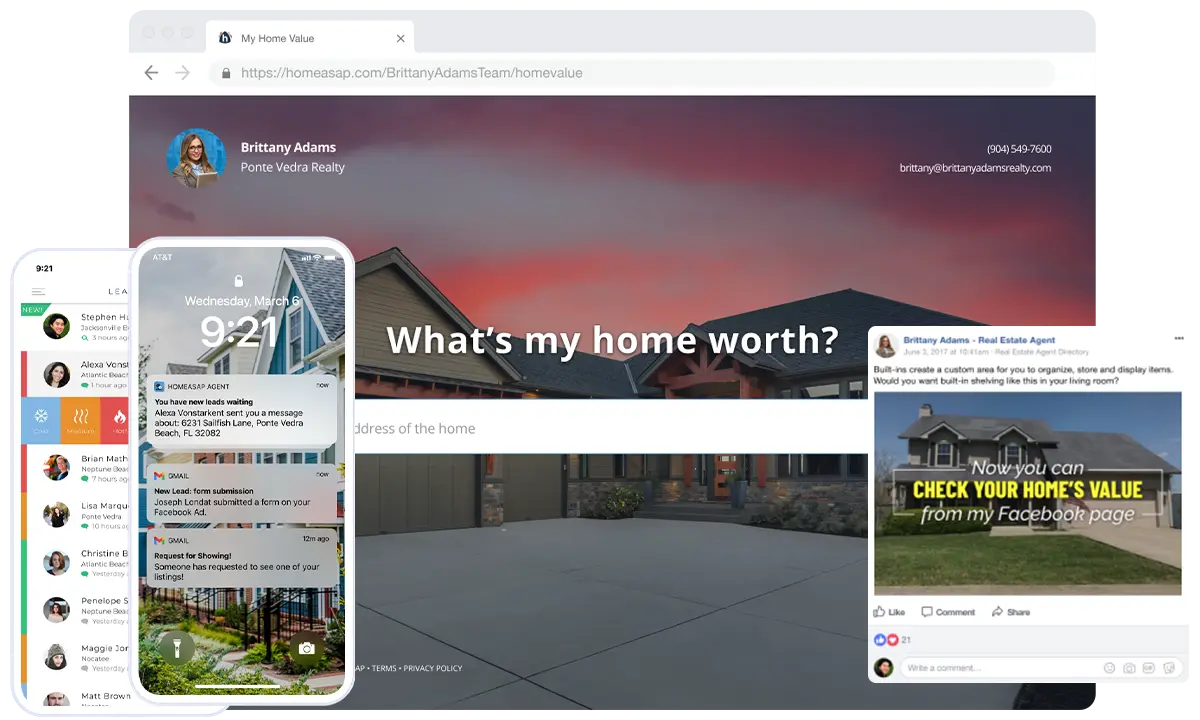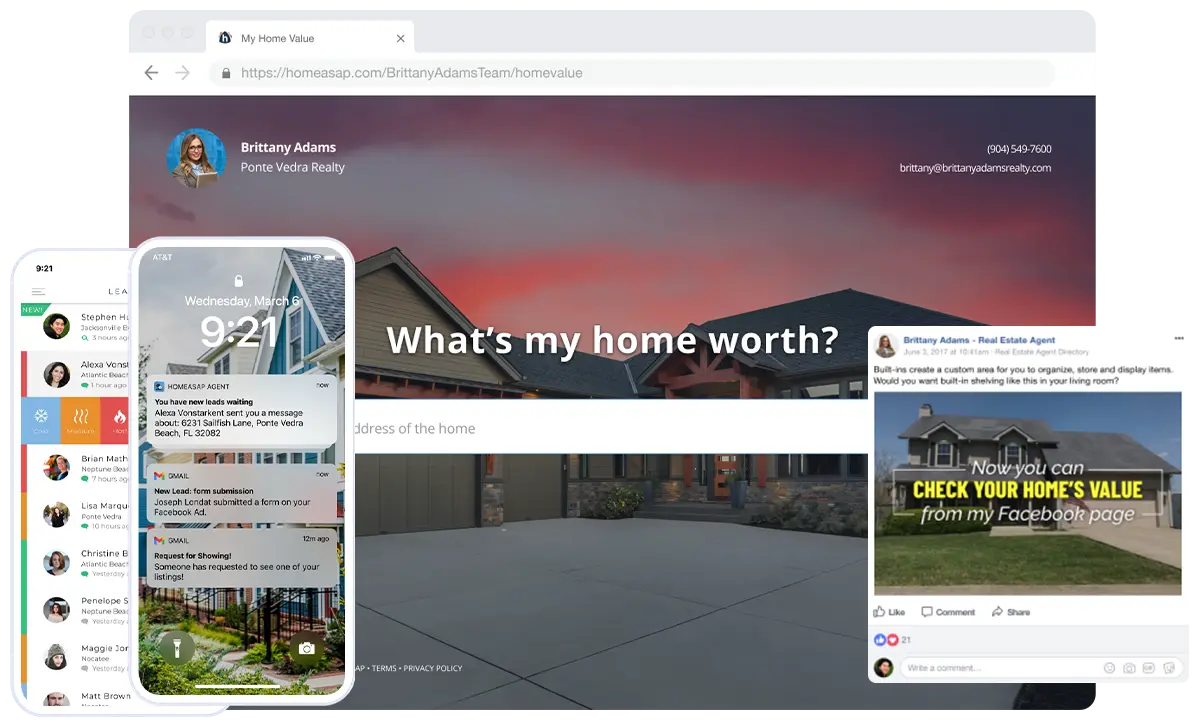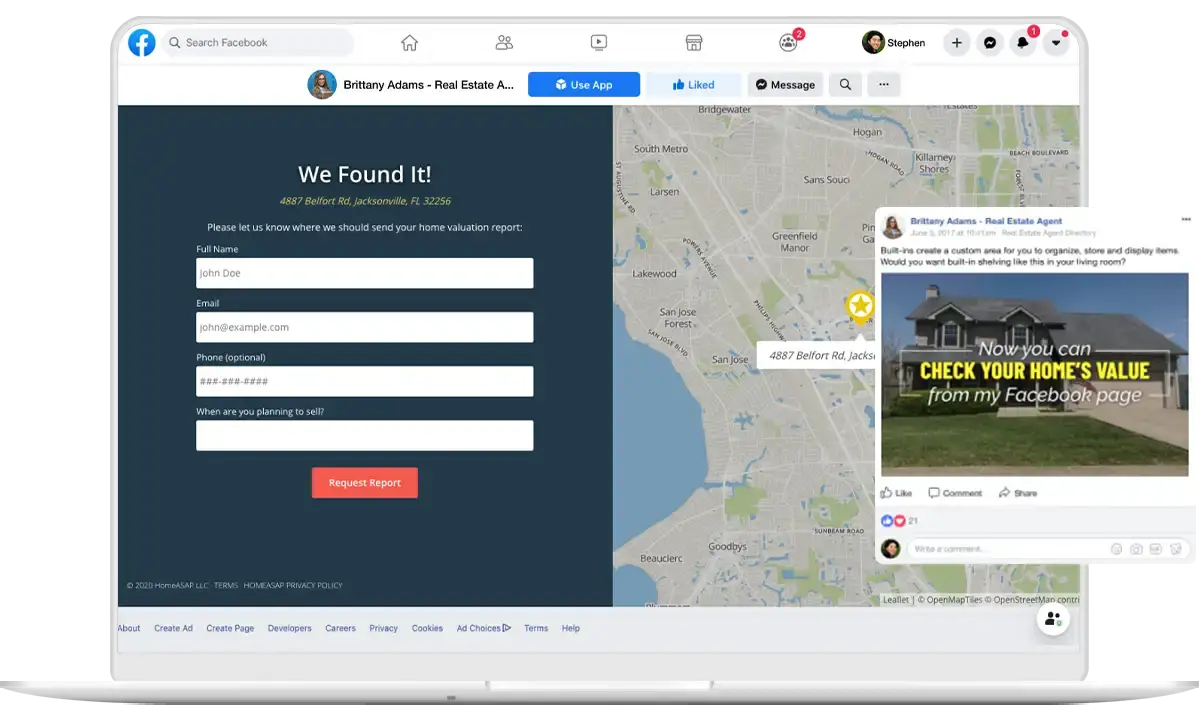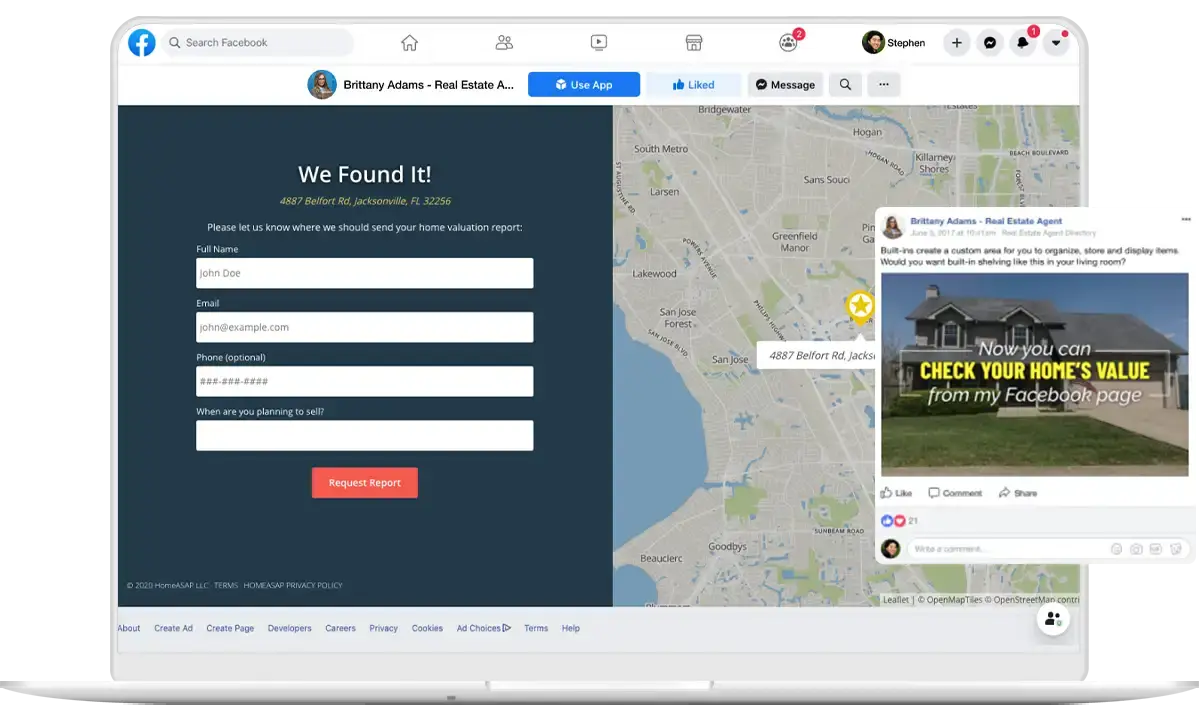 Promoted on Your Facebook Business Page
Four times a month, you'll receive automated Facebook posts promoting your "What's My Home Worth" landing page. These will include a link that takes potential sellers to request their CMA on your landing page. Once their property address is entered, they just need to add their contact information and timeline for selling- and that's it!
These posts draw attention to your tool and make your Facebook page the jumping off point for seller lead capture.
Instant Lead Alerts
Any time a prospect fills out your lead form, you'll receive an email notification immediately, allowing you to follow up while leads are still hot. You can view and manage all of your leads in your Leads Dashboard.
Lead info is delivered instantly:
When they're looking to sell
Name
Email
Phone
Property Address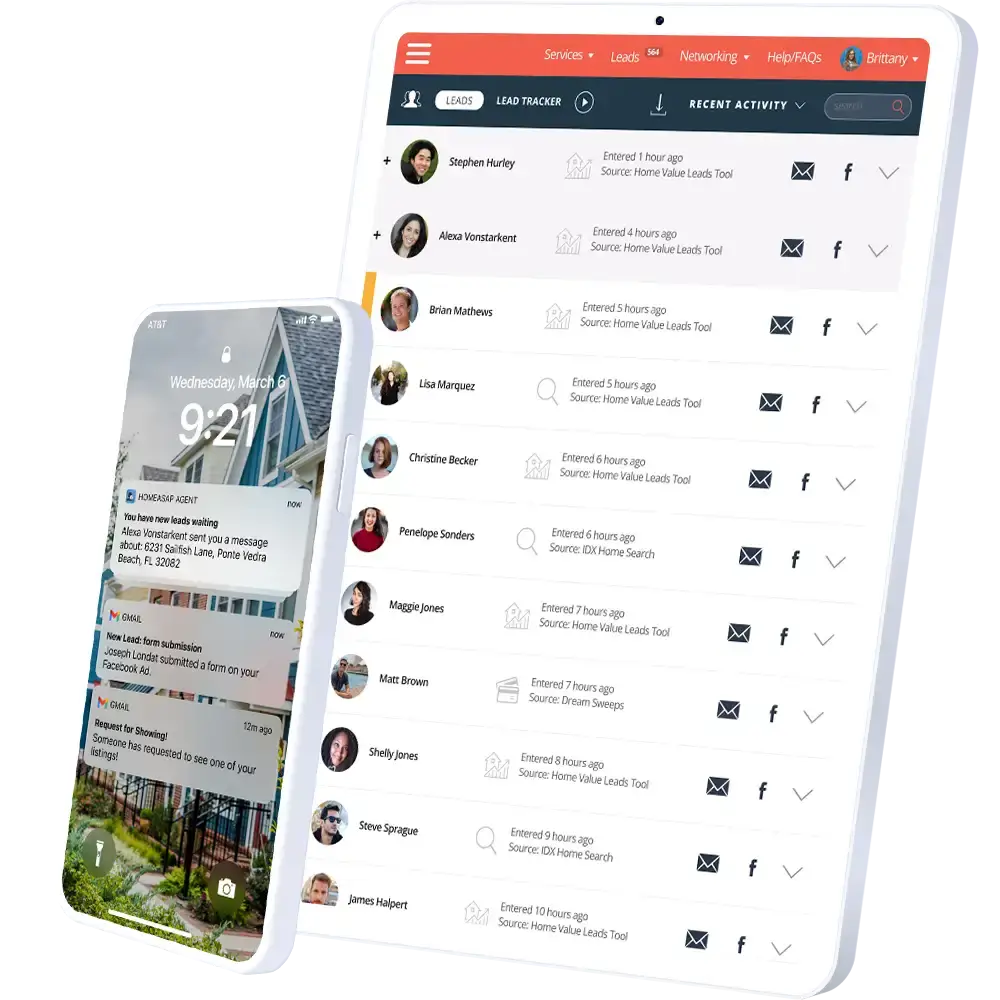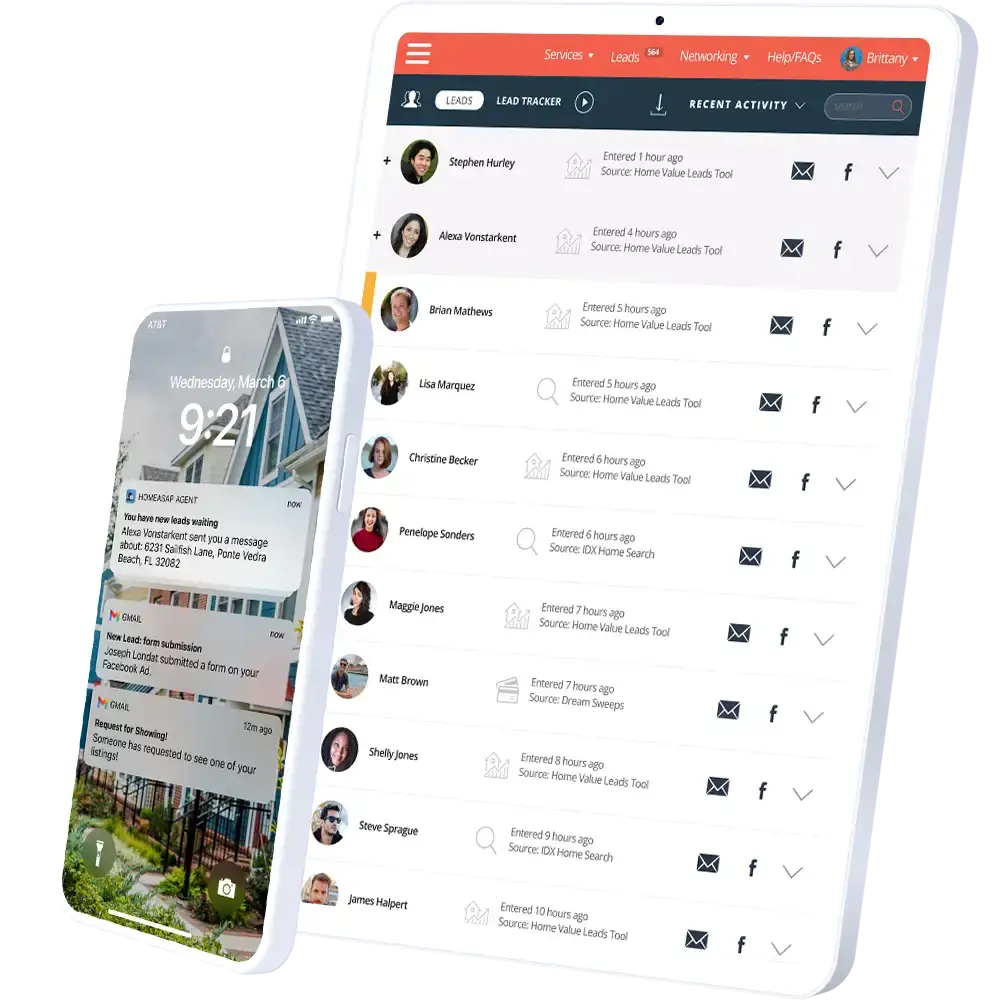 The Tools to Convert Leads to Listings
Automated Reminders
We'll regularly promote your Home Value Leads Tool each month to attract seller attention and to keep you top of mind as a resource for sellers.
Easily Manage Captured Leads
Use your Leads Dashboard to rate and categorize your leads, add notes, view contact info and more.
Optimized for Mobile
Your Home Value Leads Tool is designed to work and look great on any device so you can capture seller leads on tablets, phones and desktop computers.
$89.49
FOR AN ENTIRE YEAR
No Contracts  •  No Fees  •  No Hassle
$89.49
FOR AN ENTIRE YEAR
• No Contracts
• No Fees
• No Hassle
The Industry's Best Price!
Our annual pricing includes the complimentary promotional posts and step-by-step guides for generating leads and optimizing conversions.
No contracts, no long term commitments.
By completing your purchase, you confirm that you've read and accept our Terms of Service. Your service will auto-renew at the end of your plan period using the default payment method until canceled by you.


Satisfaction Guaranteed! We're confident you'll love the Home Value Leads Tool. If you are not 100% happy, contact us within 30 days of purchase and we'll cheerfully refund your payment.

100% Money Back Guarantee
We're confident you'll love Home Value Leads Tool which is why we offer a no questions asked money back guarantee within 30 days after purchase. Just let us know if it's not for you and we'll refund your payment promptly.

CALL US:
Sales: 904-549-7616
Customer Support: 904-549-7600
EMAIL US:
Sales: [email protected]
Customer Support: [email protected]
Available Monday-Friday 9AM-5PM EST
PO Box 953
Ponte Vedra Beach, FL 32004
Frequently Asked Questions
How is it promoted on my Facebook business page?
We make it simple. After you purchase, you'll be asked to grant our Facebook app permission to post on your business pages. Just select the business page(s) you want your tool promoted on!
What's included with a Lead?
The home value form captures when the lead is looking to sell their home, their address, name, email address, and phone number.
Do I Get To Keep My Leads if I Cancel?
If you cancel—you won't want to—you'll still have access to all of your leads. We'll never share or sell your leads to anyone else.
Where can I find my Home Value Landing Page?
Your landing page will include a URL that is unique to your site. You can find this URL in your agent profile or on one of your promotional posts.
Can it be added to multiple business pages?
Yes. You'll be able to add the Home Value Leads Tool to as many pages as you want at no extra cost to you.